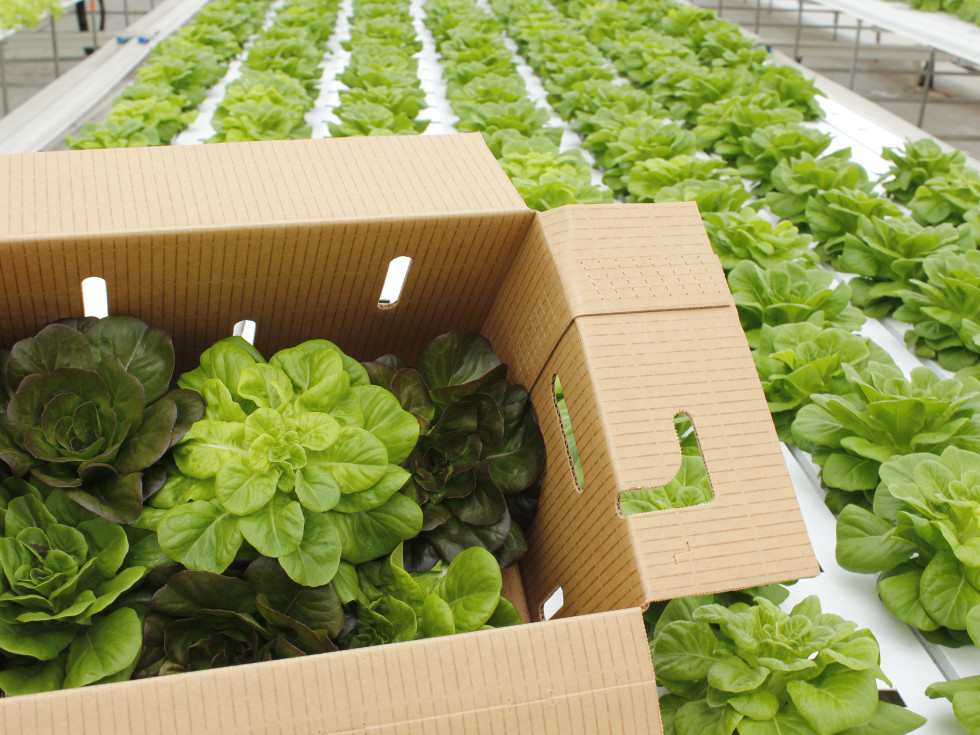 FOR IMMEDIATE RELEASE
Winter Storm Uri Highlights Need for Sustainable Urban Farming Model Says Moonflower Farms CEO
HOUSTON – Feb. 25, 2021 – As an unprecedented winter storm barreled across more than 25 states and hit hard across Texas last week leaving millions without electricity and water, Houston-based Moonflower Farms hydroponic farm survived and went on to deliver its fresh produce to Houstonians, markets and co-ops all across the city.
"It was a close call for a few days. However, most of our crop came through. We were able to use a forced air heater to warm our greenhouse and when the electricity went out, we turned to our backup generator to heat the greenhouse. We also relied on our rainwater capture system to keep our produce watered. Several times during the storm it was below freezing outside while inside the greenhouse it was close to 60 degrees," said Moonflower Farms CEO Federico Marques.
Moonflower Farms is the largest hydroponic farm in the greater Houston area. Marques says he started to receive calls on Thursday from restaurants, charities, food co-ops, and customers all looking to purchase fresh produce. The farm completely sold out of more than 3,000 heads of lettuce and other greens in 24 hours. Ten percent of the harvest was also set aside to be donated to dedicated food banks and pantries.
Marques notes the historic winter freeze highlights the need for a decentralized approach to farming.
"Cities whether great or small need to be able to feed their local populations and cannot always rely on produce transported from across the region, states, or other countries," Marques said. "That's why we believe growing produce locally and as sustainable as possible is better to address food security issues."
Moonflower Farms recently began delivering direct to local residents through its farm to home program. Consumers can now receive highly nutritious, pesticide-free, organically grown superfoods at their doorsteps packaged in a SupaGreens™ box.
Visit this link for more information on the home delivery program.
Additional Resources:
Moonflowers Farms video
Farm Direct Delivery Program – $10 off Promo Code MOONFLOWER off 1st purchase of SupaGreens(TM) box. Now through March 31
###
About Moonflower Farms

Moonflower Farms is a leader in sustainable urban farming. Founded in 2016 and headquartered in Houston, Texas, the farm uses space age technology to solve real world problems. Through its innovative use of hydroponics, Moonflower Farms offers year-round access to safe, high-quality produce with as little environmental impact as possible. Moonflower Farms recently started a farm direct home delivery program of highly nutritious, pesticide-free, organically grown superfoods called the SupaGreens™ box. In 2020, Moonflower Farms & Technology Center earned the Foodscape Innovation™ Excellence Award from the American Heart Association. Moonflower Farms donates 10% of its produce to local charities.

For Media Inquiries: Lydia Smith: 281-235-9271; lydia@moonflowerfarms.com

For Public Inquiries: Moonflower Farms: 832-856-0955; www.moonflowerfarms.com